Budgey
A simple, zero based budgeting app
Start Budgeting
Start Budgeting Effortlessly
Getting started with Budgey is a breeze. You can create your budget in just a few simple steps. Give it a name, set up different spending categories, and choose the start and end dates for your first budgeting period.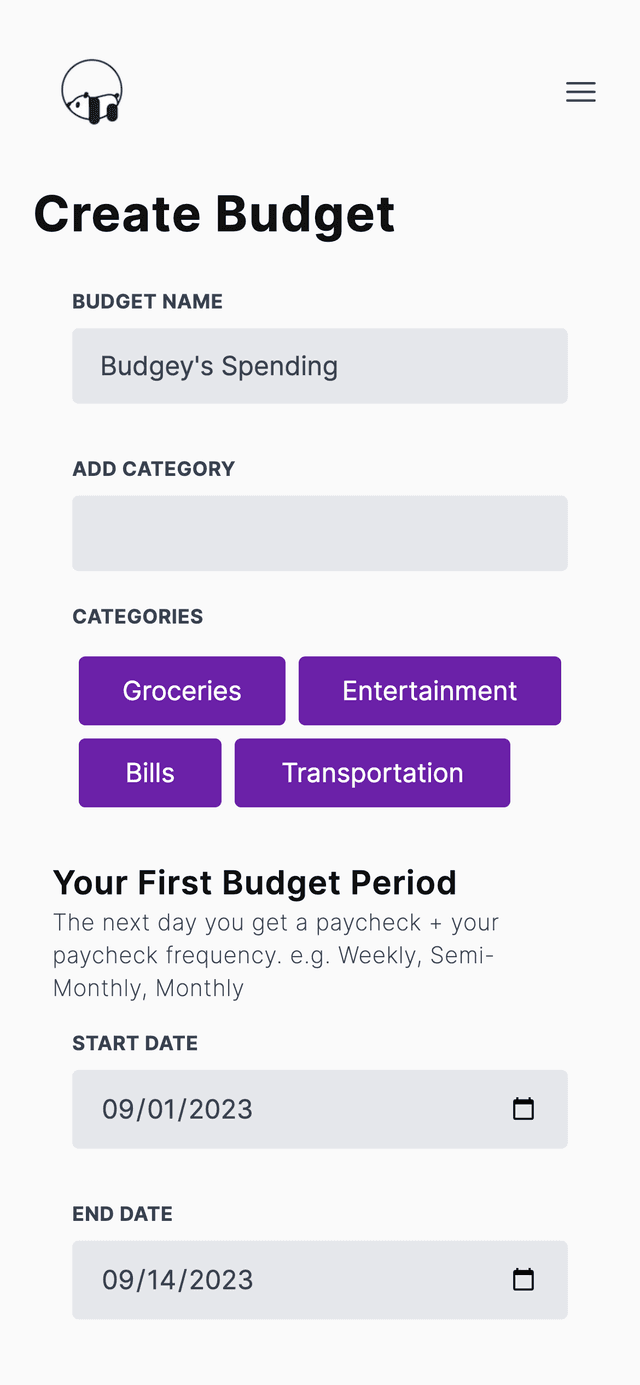 Set Category Budgets
Allocate precise amounts to your categories. Adjust them as needed for each budget period. These totals determine your overall budget.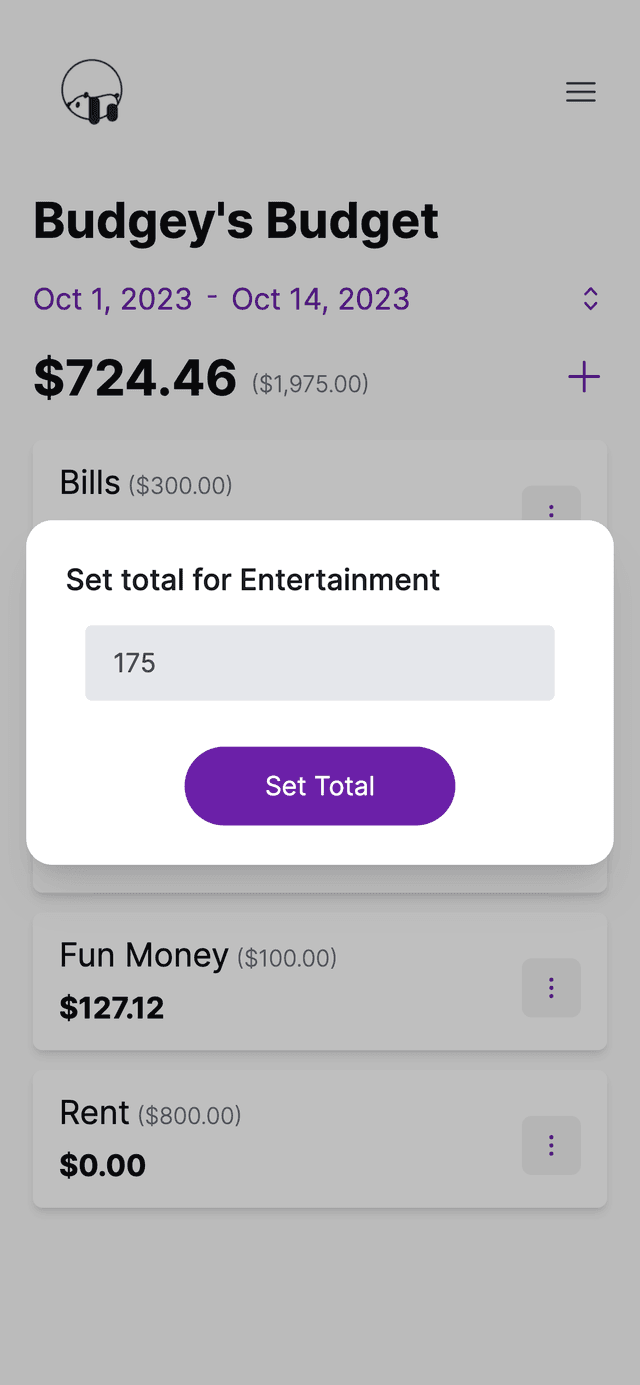 Simplified Actions
Managing your budget shouldn't be complicated. Budgey makes it easy by allowing you to perform essential actions with just a few taps. You can effortlessly add transactions, adjust category budgets, and more, all within the app.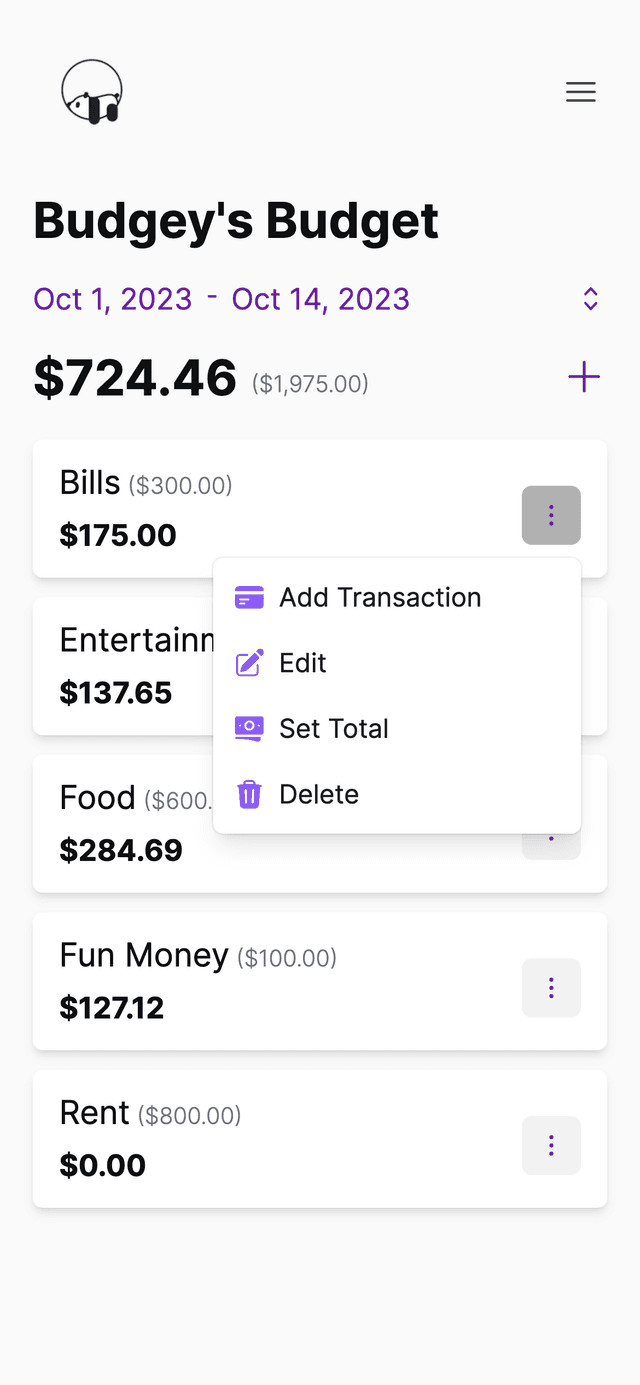 Transaction Insights
Easily review every transaction within a category during your budget period. Need adjustments? The quick actions menu simplifies it all.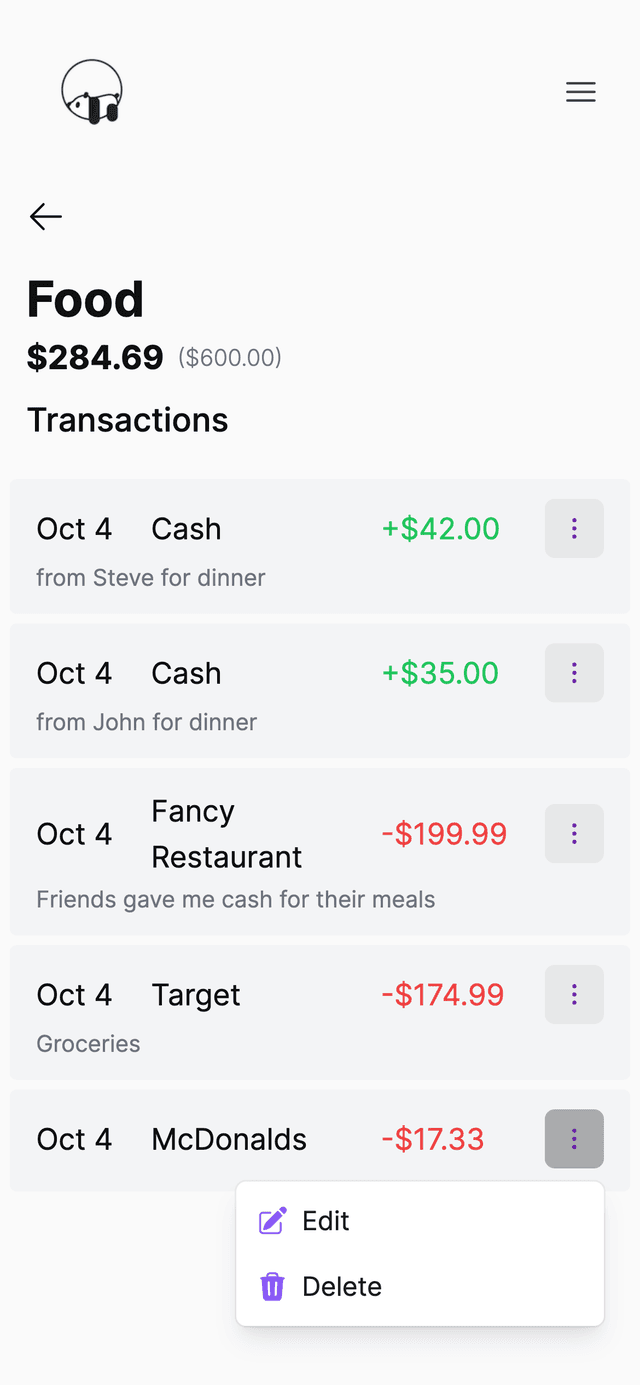 Take Control
Say goodbye to waiting for external account syncing. Budgey puts you in complete control. Manage your spending at your own pace, without interruptions.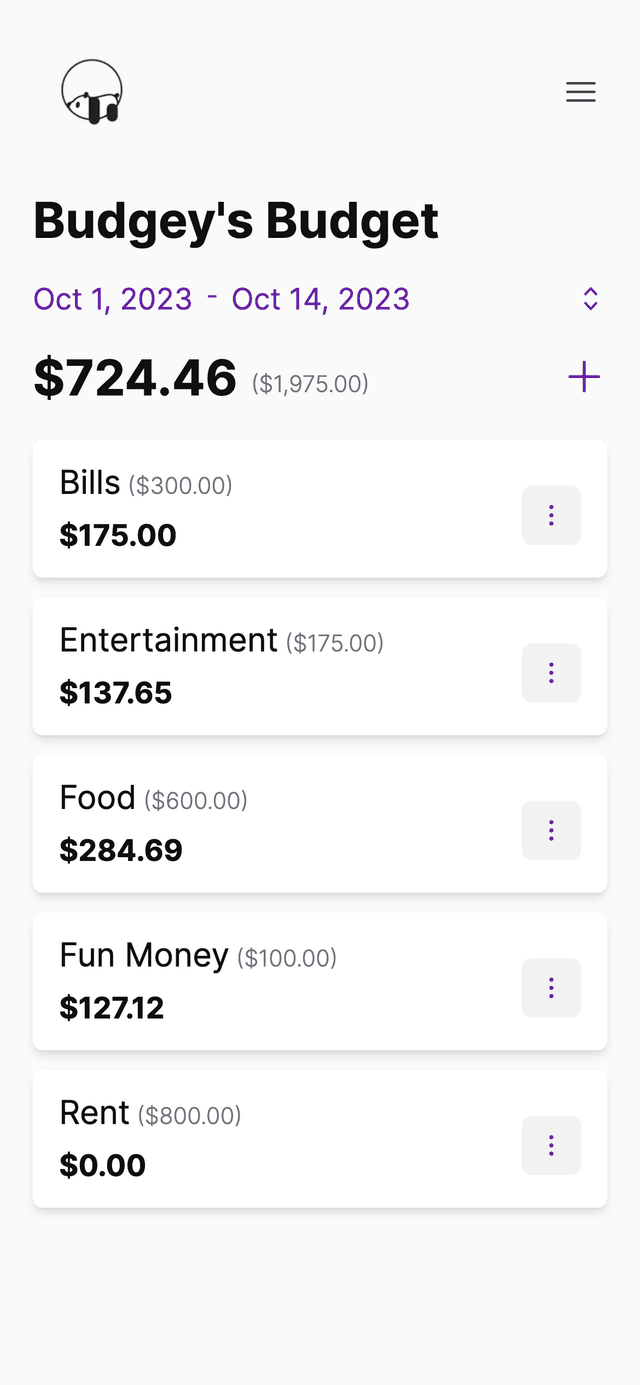 Install as an App
Just like you download apps from the app store on your phone, you can add Budgey to your home screen. This way, it will work and feel just like a regular app, even though you didn't have to go to the app store to get it. It's a quick and easy way to access Budgey on your mobile device (iOS and Android) without the need for a traditional app store download.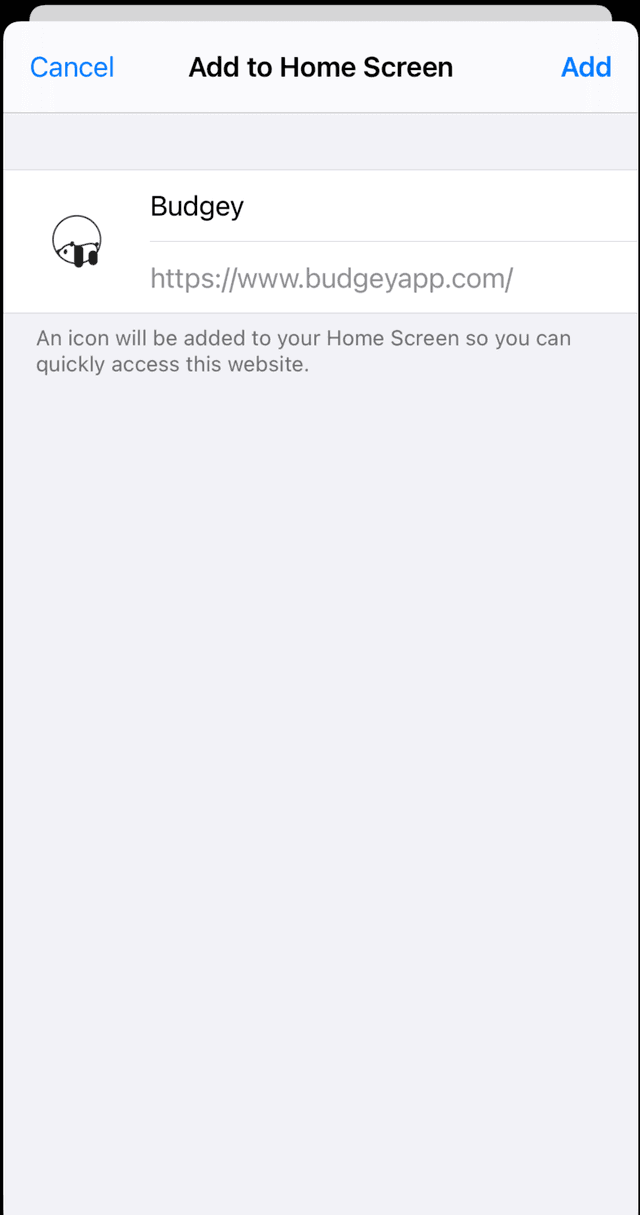 Take control of your finances
Budgey
A simple, zero based budgeting app
By using Budgey, you agree to abide by the terms and conditions + privacy policy linked below. If you do not agree with any part of these terms, please discontinue the use of the app.